Figures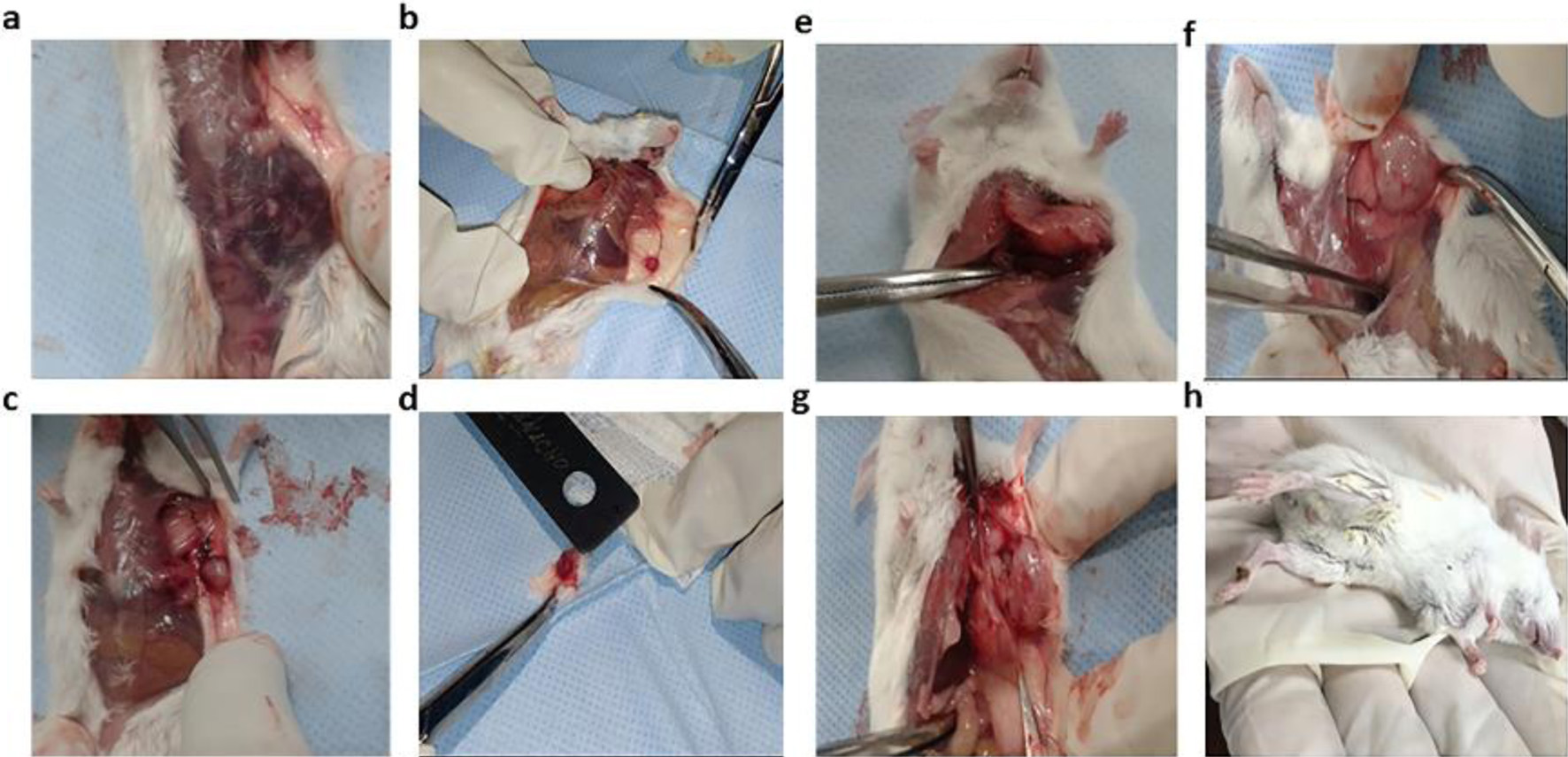 Figure 1. Macroscopic changes observed as the breast tumor grew in male BALB/c mice after injection with 4T1 cells: (a, b) first-week animals; (c, d) second-week animals; (e, f) third-week animals; (g, h) fourth-week animals. The tumor was clinically observable from the first week. The largest tumors were obtained at the fourth week.
Figure 2. Analysis of tumor volume. Male and female BALB/c mice were inoculated with 4T1 cells. Tumor volume was recorded for 4 weeks. A two-way ANOVA followed by a Dunnet's multiple comparisons test was carried out to compare the tumor growth; no significant differences in the tumor volume between male and female mice were observed (P = 0.1966) at any time point.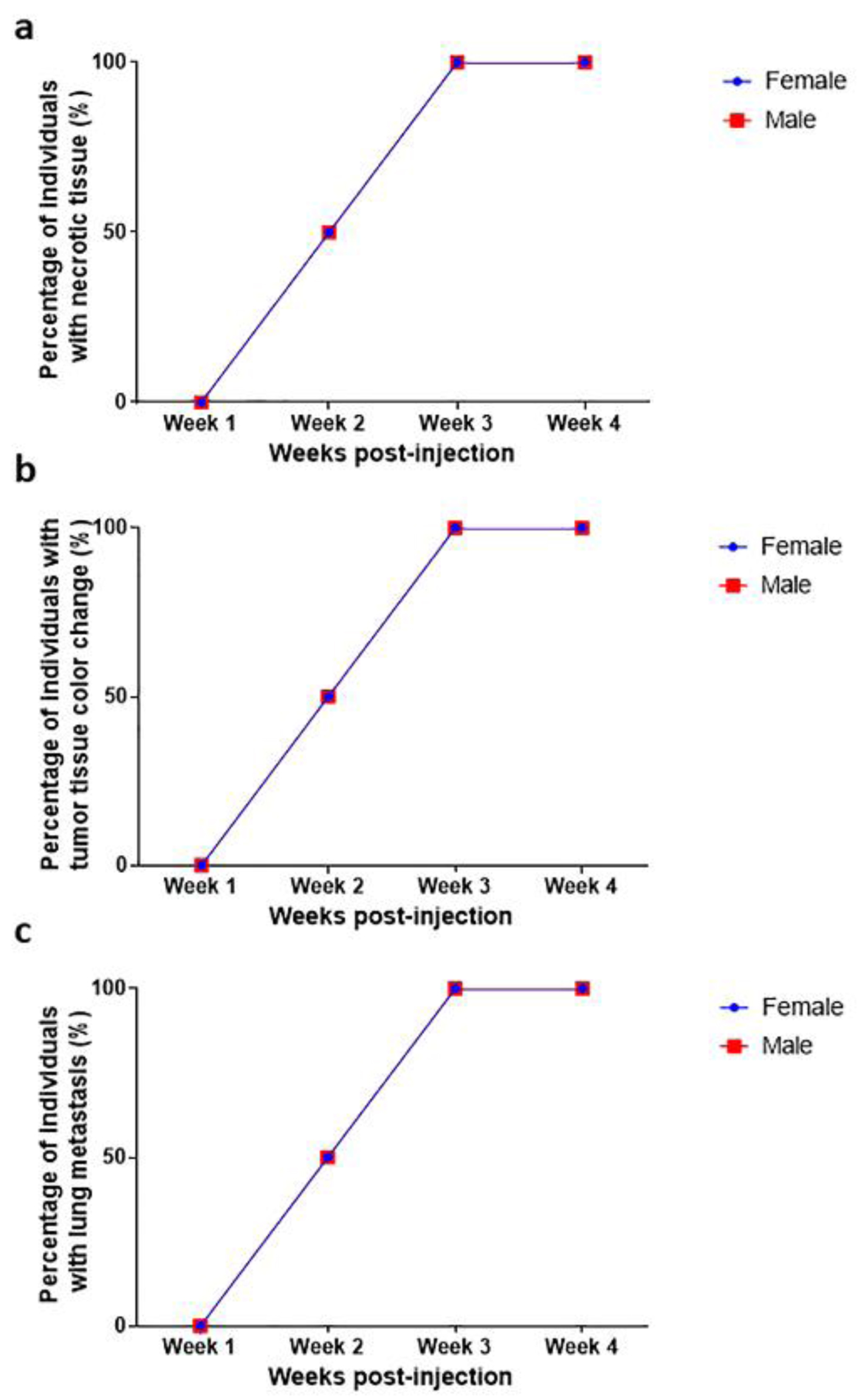 Figure 3. Macroscopic changes during tumor development (a) necrosis, (b) color change and (c) lung metastasis. Necrosis, color change, and lung metastasis were observed from the second week of tumor development; 100% of the animals had necrosis, color change, and lung metastasis after the third week. No statistical differences were observed between female and male individuals (P > 0.9999).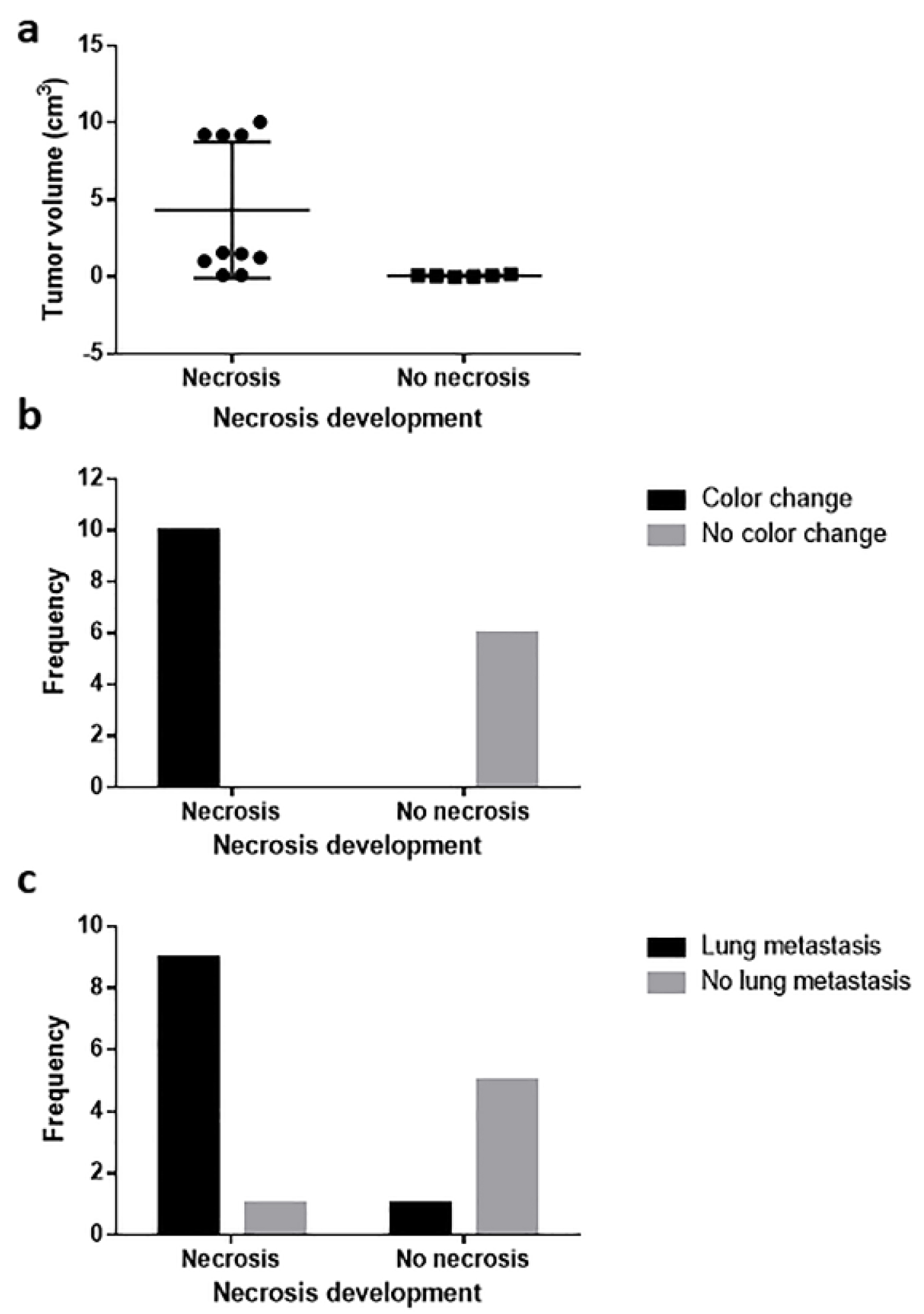 Figure 4. Relationship between necrosis development and (a) tumor volume, (b) tissue color change, and (c) lung metastasis. Tumor volume correlated with necrosis development, and necrosis was related to tissue color change and lung metastasis.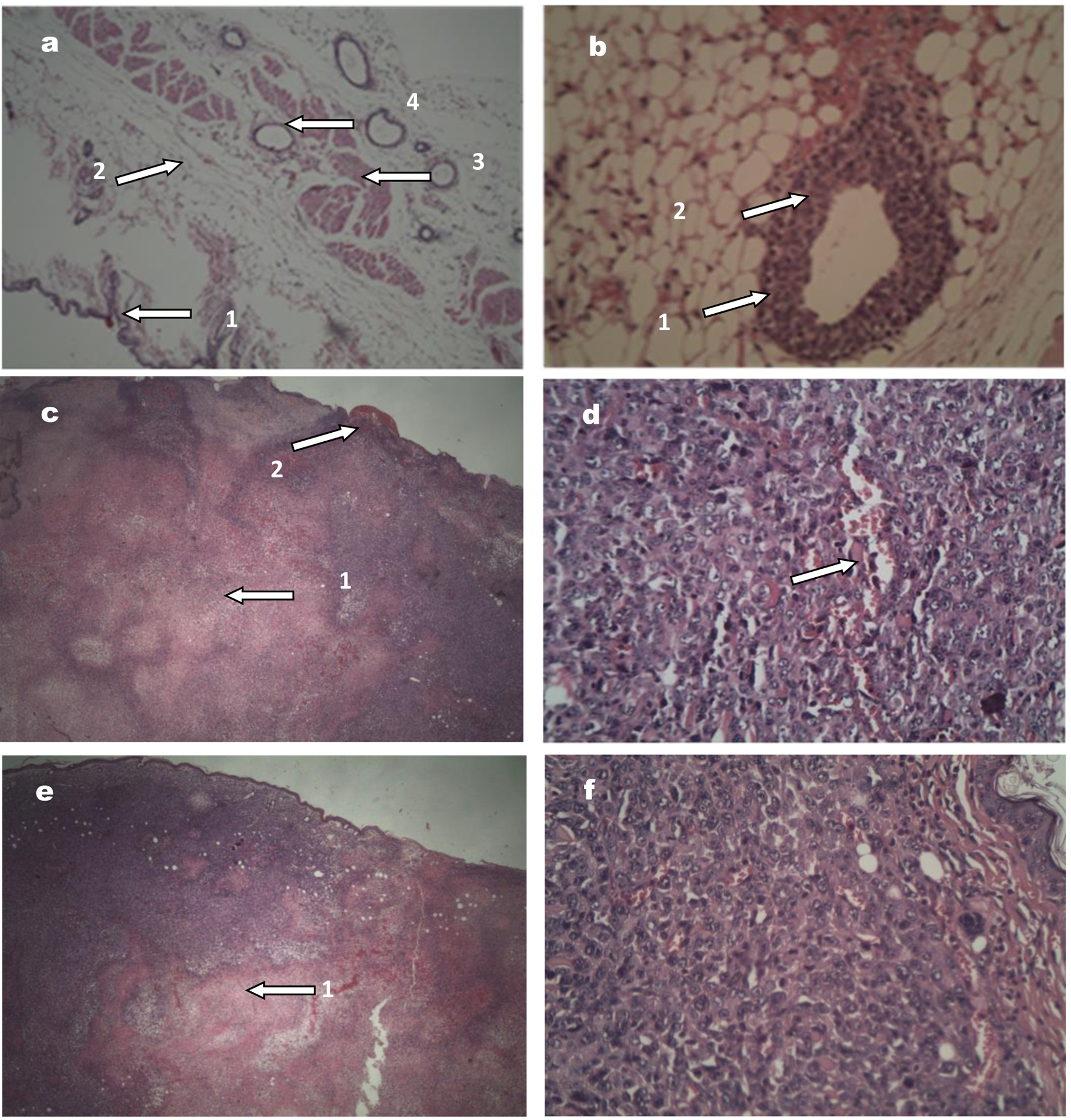 Figure 5. Images of tumors stained with hematoxylin and eosin. (a) Normal breast tissue (× 10; × 20 and × 40), showing (1) healthy skin, (2) fatty tissue, (3) muscle tissue, and (4) mammary duct with a cell monolayer. (b) Tumor tissue (× 40) corresponding to a premalignant lesion: (1) the duct is observed with various epithelial cell layers, (2) modifications in the nuclei. (c) Female mouse tumor tissue (× 20), showing (1) area of central necrosis and (2) skin ulceration. (d) Female mouse tumor tissue (× 40), the tumor in more advanced stages, with an area of lymphovascular infiltration. (e) and (f) correspond to tumor tissue in male mouse, × 20 and × 40, respectively, with similar features to the female tumor tissue.
Figure 6. Immunohistochemistry of the breast tumors developed in male and female mice (images at × 40 magnification). Positive controls used for each antibody were: HER2+ (breast cancer), Ki67+ (amygdala), ER+ (ovary) and PR+ (muscle). The tumors in both cases (male and female mice) were positive for Ki67, and negative for the hormone receptors: ER and PR, as well as for HER2, in all samples from the first to the fourth week.