Special Issue--call for submissions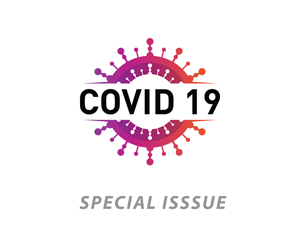 COVID-19 in Low Income Countries
COVID-19 has presented novel challenges to health care systems across the world. We at the World Journal of Oncology would like to take a deeper dive into the interaction of COVID-19 and cancer patients across the world. Specifically we are soliciting articles from authors in low income countries. Submission for this special issue with be accepted through July 1st with publication expected on August 1st. All author fees will be reduced by 50% for this issue. Thank you and we look forward to your submissions. Michael G. Martin, Editor-in-Chief.
View Points

 

 

Featured

 

Recent Advances in the Management of Smoldering Multiple Myeloma
There is remarkable progress in the treatment of multiple myeloma (MM) with significant improvement in survival in the past 10 years. Monoclonal gammopathy of undetermined significance (MGUS) and smoldering multiple myeloma (SMM) can evolve into symptomatic multiple myeloma (sy-MM) with organ involvement. Full Text

Sarcopenia and Visceral Adiposity Did Not Affect Efficacy of Immune-Checkpoint Inhibitor Monotherapy for Pretreated Patients With Advanced Non-Small Cell Lung Cancer
This study aimed to investigate the association of computed tomography (CT)-assessed sarcopenia and visceral adiposity with efficacy and prognosis of immune-checkpoint inhibitor (ICI) therapy for pretreated non-small cell lung cancer (NSCLC. Full Text







The Emergence of Epstein-Barr Virus-Related Diffuse Large B-Cell Lymphoma With Mogamulizumab
This case implies that although mogamulizumab has efficacy against T cell lymphomas, the off-target effects of mogamulizumab on T cells normally involved in immune surveillance against virally infected cells can lead to the selective emergence of EBV-positive DLBCL. Administration of this medication requires careful monitoring and surveillance to detect emerging infections and lymphomas. Full Text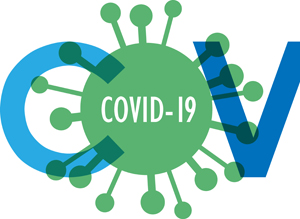 Let's Combat COVID-19 Pandemic Together
The COVID-19 outbreak presents the unprecedented challenge for world public and medical practitioners and health care providers. The Elmer Press Inc is herein to participate the combating COVID-19 through all possible efforts, as a clinical medicine publisher, we would facilitate the rapid and effective communication of management of this pandemic, we will consider submissions related to all aspects of this disease, including prevention, basic viral research, epidemiology, treatment, vaccine, fast screening, diagnosis, prognosis, etc. We will process such manuscripts in priority and publish them ASAP after peer-reviewed and accepted.


Vol. 11, No. 3, Jun 2020
Table of Contents
Review
Epidemiology of Renal Cell Carcinoma
Abstract HTML PDF
Sandeep Anand Padala, Adam Barsouk, Krishna Chaitanya Thandra, Kalyan Saginala, Azeem Mohammed, Anusha Vakiti, Prashanth Rawla, Alexander Barsouk
79-87
doi: https://doi.org/10.14740/wjon1279
Original Article
Case Report